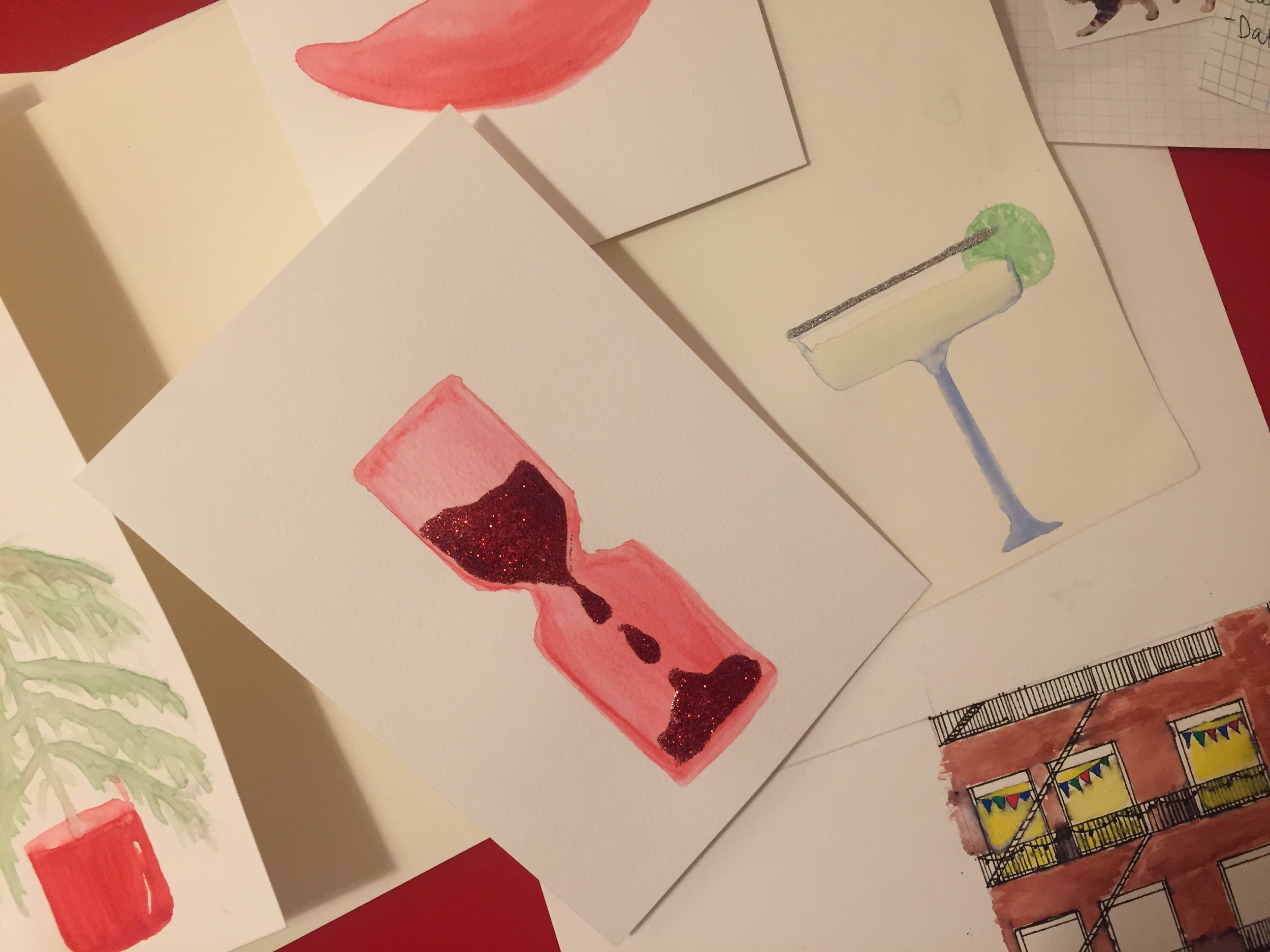 Various Paper Cards & Crafts
As a hobby, I love making paper cards and crafts for my favorite people.
I use a mix of a styles (pop-up, layering, ornanmental, etc.) and mediums (watercolor, illustration, origami paper, etc.) to craft messages for a variety of occasions and sentiments.
My process typically starts by listing attributes or specific details about the recipient in order to generate a list of concepts and creative directions. I then sketch a few prototypes to visulize my idea(s) and to organize the content, layout and imagery. After making decisions about the style, medium and color palette, I then reach my happy-place and get to cutting / painting / crafting before writing special notes to attach inside.
For me, the process is a satisfying way of marrying my love for visual design with my passion for making and creating.